Heavy Haulage Services
Specialising in the movement of heavy cargo, abnormal loads, wide loads and high loads, ZLG International (UK) Ltd have the experience and skill to guarantee your goods are delivered to the hardest to reach destinations, this is what sets us apart from other transport companies.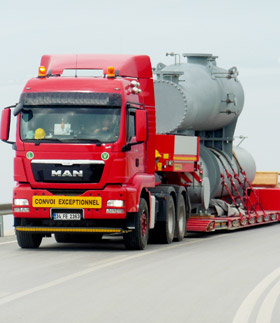 It doesn't matter what size, weight or shape your load is, we can get it there for you.
Moving your cargo with great care and safety is paramount to us. Using specialist equipment and shipping methods to ensure transport efficiency our team of professional and experience staff will find the best solution to fit your requirements.
We can organise and plan the safest route for your cargo and assess the security and environmental challenges en-route to ensure your cargo reaches the final destination smoothly.